Stefany Martinez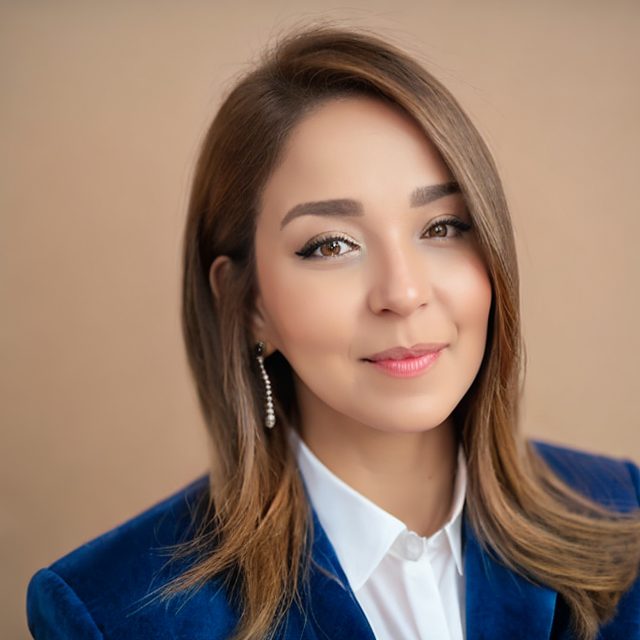 Welcome to Piotrowski Law! Meet Stefany Martinez, an invaluable member of our team who serves as a Legal Assistant and Executive Assistant to Chad Piotrowski, the driving force behind our firm. With her impressive skills and diverse background, Stefany plays a vital role in ensuring the smooth operation of our office.
Born in San Salvador, Stefany brings a rich multicultural perspective to our team. As a trilingual professional, she effortlessly navigates between Spanish, English, and Italian. Her linguistic versatility allows her to communicate effectively with clients from various backgrounds, ensuring that their needs are understood and addressed with utmost care and attention.
Stefany's professional journey spans over seven years, during which she has gained extensive experience in Customer Care, Sales, and Tech Support. Her background in these fields has honed her exceptional problem-solving abilities and customer-centric approach. Stefany's empathetic nature enables her to connect with clients on a personal level, ensuring their concerns are heard and resolved efficiently.
With a Bachelor of Business Administration (BBA) from Universidad Nacional de El Salvador and an ongoing pursuit of a Master's Degree in Linguistics, Stefany's educational background enhances her abilities as an astute legal and executive assistant. Her commitment to personal growth and academic excellence demonstrates her dedication to continuous improvement in her professional endeavors.
Stefany has resided in Milan, Italy, further expanding her horizons and embracing different cultures. This international experience has equipped her with a global perspective and a keen understanding of the nuances in cross-cultural communication.
Known for her empathy, responsibility, punctuality, creativity, and goal-oriented mindset, Stefany is the backbone of the office, handling crucial behind-the-scenes tasks to ensure seamless operations. As Chad Piotrowski's executive assistant, she efficiently manages operational matters, freeing up his time to focus on providing exceptional service and advocacy to our clients.
Beyond her professional achievements, Stefany is a multifaceted individual with a passion for the arts, travel, and connecting with people from diverse backgrounds. She approaches every task with enthusiasm and a commitment to delivering excellence in all she does.
If you're seeking a law firm that values efficiency, exceptional client service, and a team that works harmoniously to meet your legal needs, Stefany Martinez and the entire Piotrowski Law team are here to guide you. Contact us today to schedule your consultation and experience firsthand the personalized attention and outstanding service that sets our law firm apart.