Jaime Lapidus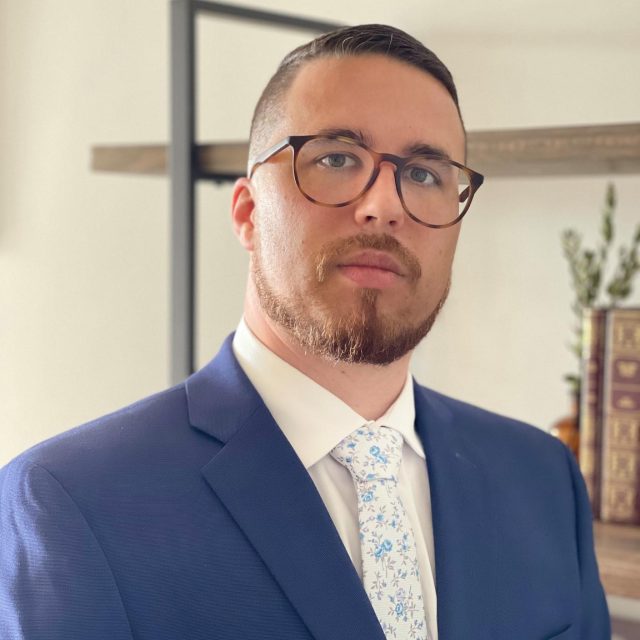 Introducing Jaime Lapidus: Championing Justice as a Criminal Defense Lawyer 
Jaime Lapidus is a highly skilled criminal defense lawyer at Piotrowski Law, where he also serves as the Chief of Appeals. Known for his unwavering commitment to his clients' rights, Jaime is a tenacious advocate who fights tirelessly for justice.  
Graduating summa cum laude from St. Thomas University School of Law, Jaime's academic excellence is a testament to his exceptional legal abilities. During his time at St. Thomas, he distinguished himself as an articles editor for the St. Thomas Law Review, a competing member of the Moot Court Team, and the president of the school's Criminal Law Society.  
Recognizing his outstanding achievement on the bar exam, Jaime was honored to be the featured speaker at the Florida Supreme Court's ceremony for the induction of candidates for admission to the Florida Bar. This prestigious distinction highlights his profound legal knowledge and his unwavering dedication to his profession. 
As an assistant public defender, Jaime passionately advocated for the rights of the accused in Palm Beach, Broward, and Dade County. His aggressive motion practice, coupled with a relentless pursuit of the legality and constitutionality of police actions, has earned him a formidable reputation as a practitioner with unparalleled knowledge, empathy, and a willingness to take any case to trial. Jaime has successfully tried numerous cases to verdict, ranging from routine DUI offenses to complex and sensitive matters, such as accusations of murder. Furthermore, he has effectively defended his clients and protected their constitutional rights at both the Federal and Appellate levels. 
Born in Miami, Florida, and raised in the dynamic New York/New Jersey area, Jaime returned to Miami to attend Florida International University, where he obtained a degree in anthropology, with a minor in world religions and a certificate in Latin American studies. Jaime's motivation to practice law has always been rooted in giving voice to the voiceless and advocating for those in need. 
Honors and accolades further highlight Jaime's exceptional legal career: 
Featured Speaker for Top Bar Exam Score at Ceremony for Induction of Candidates for Admission to the Florida Bar, Florida Supreme Court, October 2016 
Graduate of the Gerald T. Bennett Prosecutor and Public Defender Trial Training Program, August 2017 
CALI Book Awards for outstanding performance in various legal subjects, including Legal Research and Writing, Advanced Legal Research and Writing, Appellate Advocacy, Evidence, Criminal Procedure, Criminal Procedure II, Wills and Trusts, Internet Governance Law and Policy Seminar, and National Security and the Fourth Amendment 
To learn more about Jaime's impressive legal career and explore examples of his high-profile case victories, please visit the following bitly links: 
For those in need of a dedicated advocate who will fiercely champion their rights and pursue justice relentlessly, Jaime Lapidus and the experienced team at Piotrowski Law are ready to provide exceptional legal representation. Contact us today to schedule a consultation and experience the unwavering commitment to justice that defines our firm.