Meet Chad Piotrowski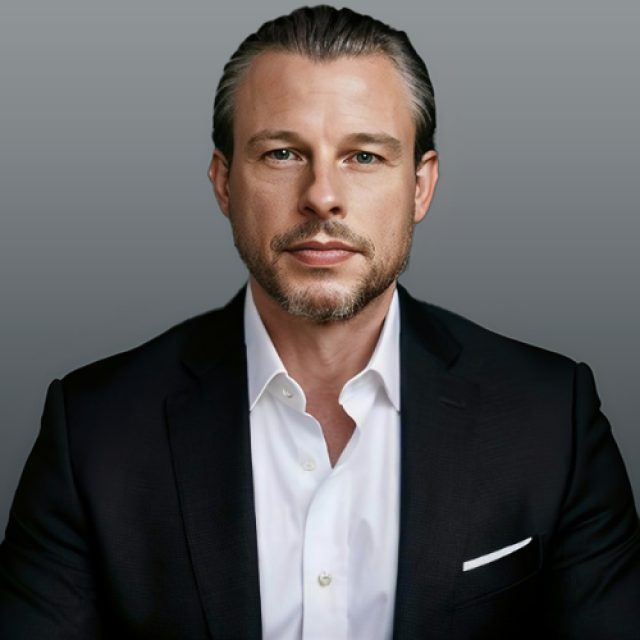 Welcome to Piotrowski Law, a distinguished criminal defense firm that has swiftly risen to prominence as one of the most formidable legal practices in South Florida since its establishment in 2010. Led by Chad Piotrowski, an unwavering advocate and relentless defender, our firm is renowned for delivering unparalleled advocacy and achieving exceptional outcomes for our clients.
Chad's legal career soared following his impactful tenure as a Prosecutor at the Miami-Dade State Attorney's Office, where he honed his skills and gained invaluable insights into the prosecution's tactics. This deep understanding of the opposing side's strategies empowers Chad to anticipate their moves, dismantle their arguments, and craft robust defense strategies that consistently aim for dismissals. Fueled by an ultra-competitive spirit and an unyielding commitment to success, Chad's approach has earned him a stellar reputation as one of the most respected criminal defense attorneys in the region.
In recognition of his outstanding achievements, Chad proudly won the coveted Two Comma Club Award by ClickFunnels. This prestigious accolade signifies surpassing the milestone of generating over one million dollars in revenue through his legal services within a 12-month period. As the only defense attorney in the nation to receive this honor, Chad's ability to serve a large number of clients with excellence showcases his vast experience and unrivaled advocacy skills.
Moreover, Piotrowski Law stands as one of the most highly rated law firms in the area, evident by our extensive collection of 5-star Google reviews. We take immense pride in our reputation for delivering exceptional client service and achieving remarkable results. The positive feedback and testimonials from our satisfied clients serve as a testament to our unwavering commitment to their well-being and our ability to secure favorable outcomes.
In addition to his remarkable achievements, Chad is currently serving his fourth consecutive term on the Board of Directors for the Florida Association of Criminal Defense Lawyers (FACDL) – Miami Chapter. This esteemed position is an elected role voted on by members of the local defense bar, showcasing the high regard and trust placed in Chad by his peers.
Chad's federal experience further solidifies his standing as an exceptional defense attorney. He was appointed as a Criminal Justice Act Panel Attorney in the United States District Court for the Southern District of Florida, representing indigent clients in Federal Court. This prestigious position involves a rigorous application and vetting process, a vote by the panel, and approval from Federal Judges. Chad's appointment was granted with a unanimous vote, reflecting his exemplary skills and expertise.
With a wealth of federal experience, including handling cases across the United States, Chad is well-versed in the intricacies of federal law and adept at navigating complex federal criminal defense matters. His comprehensive understanding of federal procedures and his experience as a former federal clerk in the United States District Court for the Eastern District of Pennsylvania under the Honorable Jacob P. Hart and Linda K. Caracappa further enhance his ability to provide exceptional representation to his clients.
Notably, Chad's legal journey has been marked by invaluable experiences and noteworthy accomplishments. He served as a supervising and training attorney in the Miami-Dade State Attorney's Office Domestic Violence Unit, where he honed his skills in handling sensitive and complex cases. Additionally, he interned in the forfeiture unit of the Philadelphia District Attorney's Office and gained valuable insights into the complexities of criminal proceedings. His internship in the Juvenile and Appellate Unit at the Lehigh County District Attorney's Office solidified his understanding of the diverse facets of the criminal justice system.
Chad's expertise and success extend beyond the courtroom, as he has handled numerous high-profile cases that have garnered nationwide and even worldwide media attention. His work has been covered by renowned news outlets such as the New York Times, CNN, Fox, Associated Press, ESPN, and the Miami Herald, among others. This recognition further exemplifies Chad's exceptional skills and his ability to effectively navigate and manage complex cases.
At Piotrowski Law, we take immense pride in our unwavering commitment to our clients' rights, freedom, and well-being. Under the leadership of Chad Piotrowski, our firm epitomizes dedicated advocacy, unparalleled experience, and an unwavering pursuit of justice. Contact us today to schedule a consultation and experience the extraordinary legal services that have made Chad Piotrowski and Piotrowski Law the unequivocal choice for clients facing complex legal challenges.